1. De-Tangle
Before you wash, be sure to carefully detangle the hair using a wide tooth comb.
Lightly brush through and gently remove any tangles using a wide tooth comb/brush.
Do not pull or drag the fibre ….be gentle!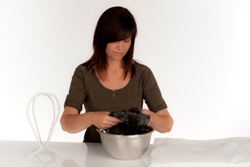 4. Condition
Apply conditioner directly to your wig, stroking downwards from roots to ends.
Leave in 4–5 minutes.
Rinse by immersing wig once more in fresh cold water.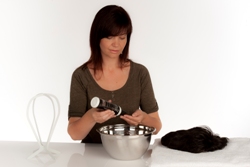 2. Wash
Fill a bowl with COLD water (never hot, as heat damages fibres).
Mix a capful of shampoo into the water.
Immerse your wig and allow it to soak for few minutes.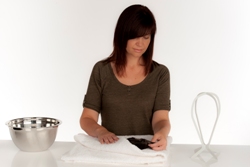 5. Towel dry
Place the wig between a folded towel and pat dry.
Never squeeze, rub or wring your wig while drying.
Remove from towel.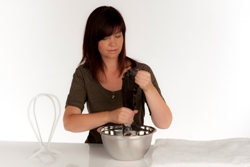 3. Rinse
Immerse your wig in a fresh bowl of cold water to remove shampoo.
Do NOT squeeze or wring your wig.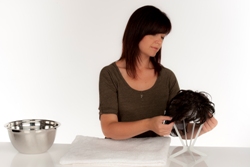 6. Style and hair dry
Gently shake the wig to regain its style. Alternatively, lightly style it with a wig comb or your fingers.
Place wig on a folding wig stand or over the mouth of a large jar or vase to dry naturally. Never use a hair dryer, as heat damages synthetic fibres.