Read all our latest Google Reviews here.
Esther Auckland
October 5, 2023.
Hi guys, This is just a quick message of sincere thanks to you all for making my appointment so successful. I can't believe within an hour I was walking out with a beautiful new hairpiece! I haven't been able to drag myself away from the mirror this afternoon to have another look - the complete opposite of how I've been over the last few years. Thank you for making it all so easy.
Jane baumen
October 3, 2023.
I am thrilled to bits with my new hair, a United Model. I am told I look much younger and feel it too. Most people don't even realise that I am wearing a wig as it is so natural looking. I would recommend Wigs by Haircreations to anyone who needs one. I know they would be as happy as I have over the years I have been your customer. Thank you again. Jane, Auckland,
Paula Kristen
September 27, 2023.
Paula Kristen I fell like a million dollars when I left Wigs by Haircreations wearing my new wig. My neighbour visited me that night and straight away said how good and happy I looked. Today I wore my wig to work and everyone commented on how lovely my hair looked and that I looked years younger. Perhaps this was due to the fact that I had a big smile on my face as I was feeling happy and confident in myself. Thank you again to the Wigs by Haircreations Team.
Anne Kramer
September 24, 2023.
Great Team at Wigs by Haircreations. They really knew how to make me feel comfortable despite the difficult times I am going through and I was able to choose a fabulous model (an Ellen Wille Esprit) that suits me perfectly. I really love my new hair, in fact it looks better than my real hair! Thank you again.
lara hunt
September 24, 2023.
"Being told you have cancer affects everyone very differently. Personally, I am very practical and am a realist. I also have a sense of humour. I have complete confidence in the medical team looking after my treatment. I see my illness as an opportunity to grow personally, to meet people I would not otherwise have met and to experience the care of the Wigs by Haircreations team. I wasn't just choosing a wig and scarves. I found the experience informative, lots of fun, and very caring and will be very quick to recommend Wigs by Haircreations to others.
Jess thorne
September 22, 2023.
I had a appointment with Glenn, a hair wig consultant. He conducted himself in a professional manner and made me feel at ease. He listened to needs and wants in a selection of amazing wigs at their disposal. He offered me a selection of a dark and a blonde wig and helped me make a decision that worked for my situation.
tessa moss
September 13, 2023.
"Right from the initial phone call, I had the very best service at Wigs by Haircreations. Cece the Hair Consultant I first spoke to. I have nothing but praise for her treatment of me and my situation. It is total devastation to lose my hair. As Cece fitted and cut my wig I started to cry. It is such an emotional experience. Thanks for your help! My confidence has returned. I am a NEW WOMAN!
Shirley Plank
September 10, 2023.
Found the team very professional and would recommend them to other women in need of a wig. Thank you.
Pat Gwyn
September 3, 2023.
I went to Wigs by Haircreations and selected my wig before my first chemotherapy. I then returned to get my head shaved and the wig fitted a few weeks later. I found the staff at Wigs by Haircreations really listened to what I wanted and I am very happy with the wig I have chosen. They were encouraging and helpful and would recommend Wigs by Haircreations to anyone needing a wig.
Vickie Brodie
August 30, 2023.
I would very much recommend Wigs by Haircreations Auckland, especially Cece..... her service, communication and kindness while helping me with my new wig. She was excellent. I have had several wigs from the Auckland branch, and would recommend 💯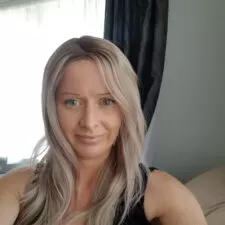 Sarah's "Arrow" wig by Ellen Wille
"A while back I purchased Ellen Wille Arrow in Champagne Rooted. OMG love her!!! This is her with some toner spray to tame the golden highlights. Arrow is amazing."
– Sarah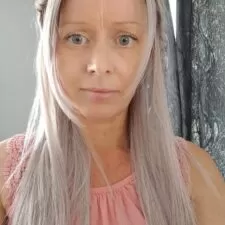 Sarah's "Cloud" wig by Ellen Wille
"This is Cloud from Ellen Wille in Lilac Haze. This is my cute boho look I did for Summer and I am in love!!! Thank you xxxx"
– Sarah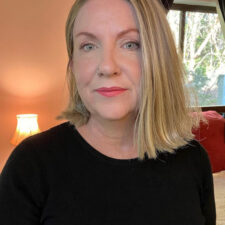 Kylie's "Drive" wig by Ellen Wille
"I'd just love to say I've had my Drive wig for a few years now and customised her with a chop. Even though she needs a bit more attention with heat tools I still love her. The team are amazing to deal with and I'm looking forward to my next purchase with them 
"
– Kylie