Read the latest Google Reviews left by our clients here: https://bit.ly/3vlbqlH.
Olivia Gray
July 15, 2021.
Hi Thank you for my beautiful human hair model the Emotion and for looking so well after me. You gave me a great choice of models to choose from. These human hair models from Ellen Wille are just stunning and I loved your beautiful headwear from Denmark as well. Thank you again. Olivia
Doret pasquet
May 3, 2021.
I was a bit apprehensive before coming but after my consultation I felt so good with my new head of hair. It looks so natural and light to wear. Thank you for your welcome and all your support during these difficult times. Doret
Michelle vanhan
April 12, 2021.
This is my second round of hair loss from chemo. I went to Wigs by Haircreations and CeeCee my hair consultant was so professional, kind and caring. She made me totally comfortable and it was very nice experience. I could not have been more impressed. Great service and I am planning the keep wearing my Drive model by Ellen Wille that I chose as I look so good in it. Thank you again."
Tee Lyr
February 26, 2021.
Just to say thank you for your welcome this morning and helping me choosing my new wig. It was a difficult time for me but you made it easy. The Turn model I chose is very flattery 🙂 . Thank you again. Tee
beattie maxwell
January 24, 2021.
I have purchased several wigs from Wigs by Haircreations. I particularly love the Ellen Wille models that they have and they have such a large selection! I never seem to go anywhere that someone does want to know who styles my hair or if I would share my stylist's name. I can't praise the natural look enough! It makes me feel really good and ready to face the day. Thank you.
Carole Roberts
January 19, 2021.
Hello I have been a wig wearer for many years due to my alopecia condition. I bought the beautiful human hair model called Obsession. This is now my most favorite wig. It is beautiful - the hair is so soft - and beyond comfortable. You forget you have it on. Completely exceeded my expectations. Gotten so many compliments. Thank you.
Renee Migo
December 16, 2020.
Just a quick note to thank you so much for your time and expertise in selecting a wig for me to see me through chemotherapy. No one believes it is a wig, they all comment on how nice my hair looks and which hair dresser do I go to..... It is very comfortable to wear and surprisingly cool and light. Thanks to you all, you make such a difference to our daily lives.
Kunal Parekh
December 4, 2020.
highly recommended Wonderful staff Thank you Kylie and Wilma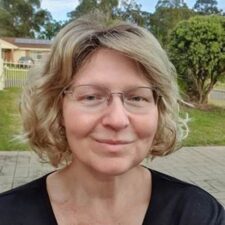 Kellie's "Girl Mono" wig by Ellen Wille
"Thank you for this lovely wig. Having had chemo I was struggling with my hair loss and I was not looking forward to going back to work or to any functions. I've always wanted wavy hair and now I have it!" Kellie is wearing Girl Mono by Ellen Wille in Champagne Rooted.
– Kellie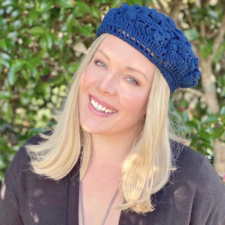 Evana's wig
"Yes, it's a wig!!! When I decided to shave my hair off for Look Good Feel Better NZ, I wasn't sure how I would 'react'. It's hard for me to explain but I thought it might challenge my self confidence and my femininity… but that is all part of it."
– Evana