Read the latest GOOGLE REVIEWS and RATINGS let by our clients by clicking on this link: https://bit.ly/3vlbqlH.
We'd love to hear from you! Here's what our customers are saying about their journey with Wigs.co.nz: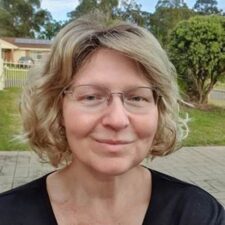 Kellie's "Girl Mono" wig by Ellen Wille
"Thank you for this lovely wig. Having had chemo I was struggling with my hair loss and I was not looking forward to going back to work or to any functions. I've always wanted wavy hair and now I have it!" Kellie is wearing Girl Mono by Ellen Wille in Champagne Rooted.
– Kellie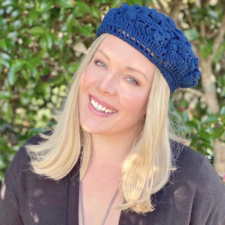 Evana's wig
"Yes, it's a wig!!! When I decided to shave my hair off for Look Good Feel Better NZ, I wasn't sure how I would 'react'. It's hard for me to explain but I thought it might challenge my self confidence and my femininity… but that is all part of it."
– Evana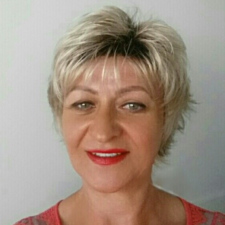 Vicki's "City" wig by Ellen Wille
"I have been wearing wigs for almost 14 years,  when alopecia changed my life. During this time I tried all websites, shops, salons and manufacturers under the sun and across the globe. I had some good experiences but also some real life nightmares along the way. Wigs.co.nz went above and beyond to find the color and the style I wanted. I recommend Wigs.co.nz with all my heart they are the best experience I've had in 14 years! Thank you for all your help making my wig buying a celebration! Pictured here wearing "City" by Ellen Wille."
– Vicki
Just an extra word of thanks. You made a difficult day so much more comfortable adn easier to deal with.... read moreJust an extra word of thanks. You made a difficult day so much more comfortable adn easier to deal with. I left feeling very happy with my "New Hair". You are a special lady with a very special gift. Thanks again. read less

Lynda Gonnie, Christchurch

Thanks so much for your help and expertise with my new wig. You are a gem!

"At a time when there is such a lot of stress and anxiety in a cancer victim's life, it was... read more"At a time when there is such a lot of stress and anxiety in a cancer victim's life, it was a pleasure to experience such a welcoming and friendly service provided by Wigs by Haircreations in Newton, Auckland. There was no fuss, just straight-forward information regarding the products available. The selection of wigs and headwear was excellent. Choosing the correct wig is a big decision. The assistance and information provided was clear, helpful and honest. This was so helpful making a decision over something that you wouldn't dream you had to go through. To be able to go home wearing the wig as an added bonus. Well done Wigs by Haircreations. " read less

I came in on a Friday few weeks ago to buy the short blonde wig for my sister in Spain.... read moreI came in on a Friday few weeks ago to buy the short blonde wig for my sister in Spain. I couriered it off to her the following Monday and she received it on the Friday, just as her hair started to come out in clumps, so she shaved it all off. She is thrilled with it, it suited her perfectly and is just like her own hair. Thanks so much for all the help you gave me on choosing this - it's done wonders for her morale and I appreciate that you let me try on to find the perfect one! Thanks read less

I just wanted to say a huge thank you for Tuesday. I was at a really low point when I... read moreI just wanted to say a huge thank you for Tuesday. I was at a really low point when I came to see you that day, and when I left – well I felt closer to the old me than I ever have in the past month! You were so caring, understanding and genuine you made, have made the whole process so much more bearable. I also really appreciated you getting on the phone to my Dr and organising the medical grant too, you just make the process that much easier and for that I am so grateful.
I'm really enjoying playing with my wig – I haven't thought of a name for her yet! Maybe Gerty!!
I went to see Trish, my hairdresser and she too was amazing – was so nice to talk to someone who's been through it and come out the other side. She styled my hairpiece for me, and showed me way's to wear it up and down and well, the whole process has helped me find confidence again and for once actually focus on something other than hair loss! You two are an amazing team.
I'm still losing my hair but now like you say, I have options if that does happen, and it will be another lovely visit to you and Trish if that does happen. But for now I'm enjoying the moment and loving being able to do some of the old things I used to do – and not feel self-conscience.
I even trialled the hairpiece at a workout at the gym today, and it all held together beautifully. In fact I think the hairpiece is actually nicer than my original hair! Thanks again Leigh, you have really made a difference. read less

I don't think you realise how much you did for Mary (and myself) yesterday. She walked out a totally different... read moreI don't think you realise how much you did for Mary (and myself) yesterday. She walked out a totally different woman and she even came into the supermarket with me with her new "hair". It looks lovely and it has obviously made a huge difference; her whole demeanour changed. It was magic the way you explained the chemo being a drug of wellness etc and that the hair meant old cells saying farewell and making room for new ones. Most empowering just knowing that.
Your aroha, care and graciousness is very much appreciated.
Our warmest. read less

Mary and Sister, Wellington

"My hair consultant was so professional, kind and caring. She made me totally comfortable and it was very nice experience... read more"My hair consultant was so professional, kind and caring. She made me totally comfortable and it was very nice experience which I was dreading. I could not have been more impressed. Fantastic service." read less

"Right from the initial phone call, I had the very best service. Donna was the Hair Consultant I first spoke... read more"Right from the initial phone call, I had the very best service. Donna was the Hair Consultant I first spoke to. I have nothing but praise for her treatment of me and my situation. It is total devastation to lose my hair. As Donna fitted and cut my custom made hairpiece I started to cry. It is such an emotional experience. Thanks for your help! My confidence has returned. I am a NEW WOMAN! read less

Maureen Calvet, Invercargill

I am thrilled to bits with my new hair.
I am told I look much younger and feel it too. Most... read moreI am thrilled to bits with my new hair.
I am told I look much younger and feel it too. Most people don't even realise that I am wearing a wig as it is so natural looking.
I would recommend them to anyone who needs one. I know they would be as happy as I have over the years I have been your customer.
Thank you again. read less

My experience with Wigs by Haircreations has been so well organised that I had complete faith in the products and... read moreMy experience with Wigs by Haircreations has been so well organised that I had complete faith in the products and advice given. When my hair was seriously fallen out, I returned to Wigs by Haircreations where Jackie completed the adjustment of the wig I had previously chosen and then was very kind and cut my remaining stubble to as short as possible which I was really pleased with as my husband was very nervous about trying to do it for me. The staff are all very welcoming and extremely helpful. I could not be happier with my wig, fitting and staff's service. Thank you all very much. read less

Good to see wigs models. Choose wigs to try on then decided myself before commenting. I found this helpful!
and... read moreGood to see wigs models. Choose wigs to try on then decided myself before commenting. I found this helpful!
and very happy with the final choice. read less

Leigh Renai of Image Works, our Wigs by Haircreations agent in Wellington, was presented a bouquet from Prime Minister John... read moreLeigh Renai of Image Works, our Wigs by Haircreations agent in Wellington, was presented a bouquet from Prime Minister John Key and Mrs Bronagh Key, for the outstanding volunteer work that Leigh does for the Look Good Feel Better (LGFB) organisation as a LGFB instructor.
Tessa: "Just wanted to say hi and thanks for your help in September with my wig and the fantastic make up session. I'm a month post-surgery and about to start radiation therapy... all is progressing really well.
I now have enough knowledge, first hand experience and wise friends that I'm much calmer about the whole process - and the progress to a good outcome.
But the thing is, apart from the medical staff, you were the first person I met in what was a brand new BC universe that I did not know how to navigate. Your friendliness and efficiency were very much appreciated by me at such an early and uninformed stage of the game. It's also been a bit of an eye opener for me about how much better I have felt being able to use and wear the make up I received. In PNG, I never wore much make up ever but over here it became a welcome bit of the armoury to help me feel more confident about dealing with "everything". Thank you so very much for that.
And as much as I (and my sister) love my wig I am at the point where i just need a few more millimetres and then I dont have to wear it. I mean no disrespect to that lovely wig but there is gorgeous sunny weather out there and I just want to feel the sunshine and breeze on my scalp again.
Oh and guess what, my hair is growing in straight!!!! Honest. I quite like it.
Anyway, I hope you and yours have a wonderful Christmas and thanks again for helping me with my first few steps.
cheers read less

I went to Wigs by Haircreations and selected my wig before my first chemotherapy and then returned to get my... read moreI went to Wigs by Haircreations and selected my wig before my first chemotherapy and then returned to get my head shaved and the wig fitted a few weeks later. I found the staff at Wigs by Haircreations really listened to what I wanted and I am very happy with the wig I have chosen. I have found the staff very encouraging and helpful and would recommend Wigs by Haircreations to anyone needing a wig.
I get lots of positive comments from people who think I've had highlights through my hair. read less

"Very helpful staff - friendly atmosphere and privacy when I needed it. I was not keen on a wig at... read more"Very helpful staff - friendly atmosphere and privacy when I needed it. I was not keen on a wig at first but when I saw how nice they were I changed my mind! I already feel quite confident going out and about in my wig and would really recommend Wigs by Haircreations to anyone." read less

Thank you for your excellent service and home visit it was so helpful. Don't ever change who you are .... read moreThank you for your excellent service and home visit it was so helpful. Don't ever change who you are . You give so much support and understanding Take care. read less