Afterpay for Australia & New Zealand
Choose afterpay at the checkout
Simply select afterpay as your payment option in the online checkout
So Why Afterpay?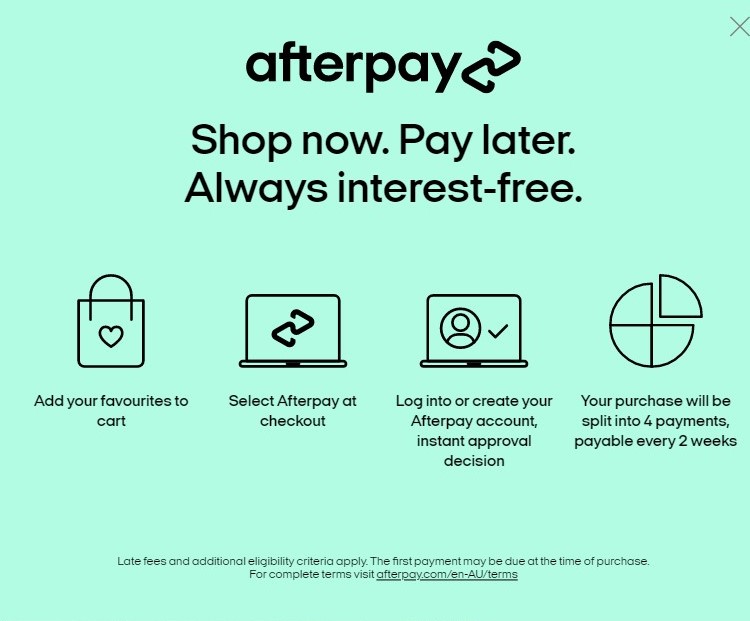 Paying with AfterPay for Australia and New Zealand
Buy Now, Pay Later. Pay with 4 interest-free payments, every two weeks, at checkout.
At checkout, select AfterPay as your payment method. No new cards, use your own existing payment card.
Simply complete your checkout. No long forms, instant approval decision.
Pay in 4 installments. Pay every 2 weeks, enjoy your purchase right away.
You must be 18 or over, a resident of Australia and New Zealand, and meet additional eligibility criteria to qualify. Late fees apply.
Your first installment may be due at the time of purchase. Estimated payment amounts shown on product pages, exclude shipping charges, if applicable, which are added at checkout. For complete terms and conditions in AU/NZ visit afterpay.com/terms
---
LAYBUY for Australian & New Zealand
Choose LAYBUY at the checkout
Simply select LAYBUY as your payment option in the online checkout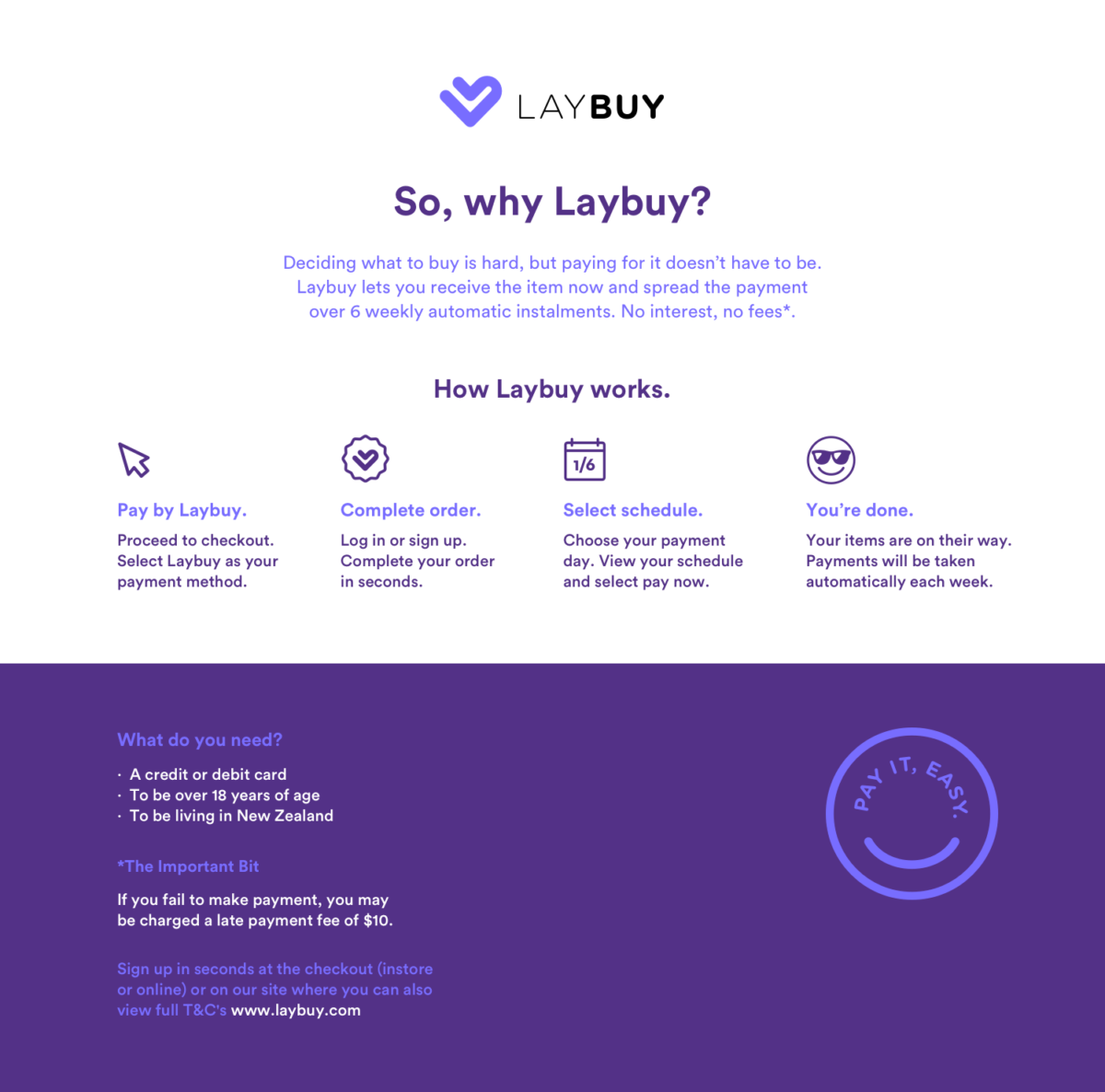 ---
GENOAPAY for New Zealand customers only
Choose Genoapay at the checkout
Simply select Genoapay as your payment option in the online checkout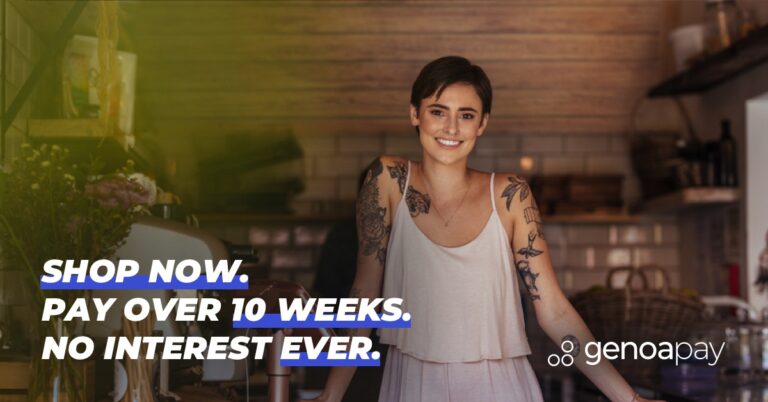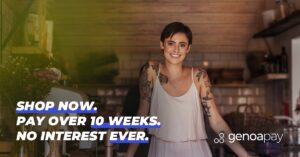 Simple Process
Get set up in minutes. Just give us a few details and if approved, you're good to shop at your favorite participating store or online (between $20 to $1,000 subject to approved account limit).
More Leeway
Pay 10% upfront and the rest in 9 weekly automatic payments. That's more leeway to pay than other payment plans.
Pay each installment on time and it won't cost a cent more than the purchase price. If you miss a payment there's a $10 fee, but we'll send you a reminder to help keep you on track.
How does it work?
Genoapay gives you the ability to convert eligible purchases into a 10-week installment plan, so you can pay for what you need over time, with no interest, and no fees. Genoapay takes the first installment when you commit to a purchase, with the remaining balance being processed weekly.
Who can use Genoapay?
You will need to be at least 18 years of age, hold a valid New Zealand driver's license or New Zealand passport, and have a Visa/Mastercard debit or credit card.
What's the catch?
No catch! The payment and finance options are completely free for consumers. The only time Genoapay ever charges fees is if the weekly payments decline, in which case a $10 late fee applies. They will call, text, or email you to arrange an alternative method of payment
What can I buy on Genoapay?
Minimum purchase of $20, and a maximum purchase of $1,000. Look for the Genoapay logo on the product page.
Which cards can I use?
Genoapay only accepts Visa or Mastercard debit or credit cards. Prepaid cards (such as Bonfire and Prezzy Cards) are not accepted.
What will I see on my credit card statement?
You will see Genoapay on your statement for each weekly installment. Harvey Norman will not appear on your statement.
The item I want to buy is just over $1000, Can I select Genoapay and pay the extra with another payment method?
No, you can part pay with Genoapay and another payment method.