What clients say about us and their Wig Journey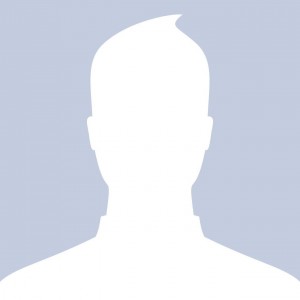 Hi everyone... My name is Dianne & I am in the last stage of my Breast Cancer treatment. I have had Chemo, Radiation, & Herceptin, so I have empathy for those of you who have been on, or, are about to go on this journey. I am a Hairdresser, so losing my hair was rather daunting, but, with the wonderful help of Jean-Luc & his team at Wigs by Haircreations, I acquired my wig. I get comments ( yes, I am still wearing it ) on "how lucky I was not to lose my hair!!" so when I whisper to them " it's actually a wig" they are VERY impressed. My wig certainly helped with the confidence I needed to deal with my journey.
I have been invited by Wigs by Haircreations to join their team as an Agent - Wig Consultant for Hawera and the South Taranaki region. Therefore I will be only too pleased to help you with this part of your journey ... take care & stay positive.
Cheers for now.
Dianne Muggeridge, The Hair Cafe, Hawera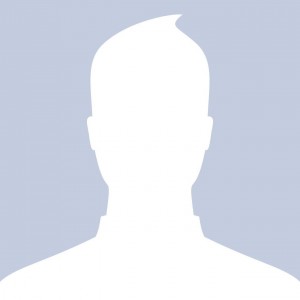 I was not really coping at all with the hair suddenly all falling out even though I knew it would happen. Your attitudes and the atmosphere in your shop calmed me down, giving me a sense of confidence for the months ahead. Many thanks. No one picked I was wearing a wig but liked the new hairstyle!
Avril, Auckland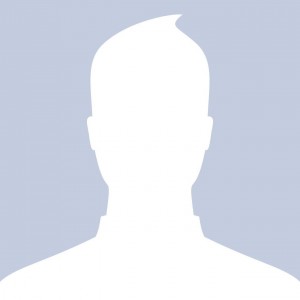 Thank you for your excellent service and home visit it was so helpful. Don't ever change who you are . You give so much support and understanding Take care.
Mavis, Auckland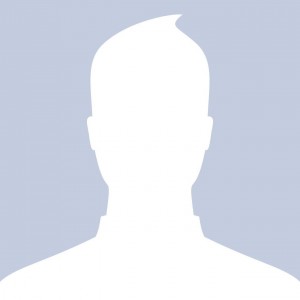 This is just a quick message of sincere thanks to you all, and in particular Simone for making my appointment this morning so successful. I can't believe within an hour I was walking out with a beautiful new hairpiece! I haven't been able to drag myself away from the mirror this afternoon to have another look - the complete opposite of how I've been over the last few years. Simone, your rapport with your clients is a credit to you, thank you for making it all so easy.
Kindest regards.
P.S. Thank you also for the care pack - I look forward to using it.
Sandra, Auckland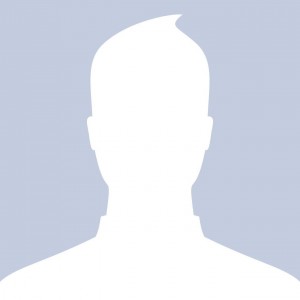 Many thanks to you for your expertise and advice! Well to my TOTAL amazement not one of the twelve women in my group guessed it was a wig. They all commented on how lovely my hair looked today and asked if I had been to a salon! I didn't let on until we finished up that it was a wig. They said it was very natural looking and pretty. I'm very happy with the result.
Judy, Auckland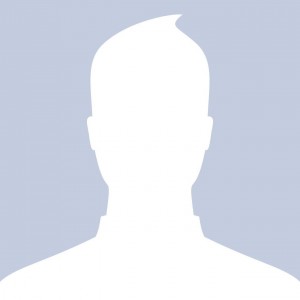 Next day after getting my wig, I went up to One Tree Hill. It was a very windy day - took some pictures. While looking at the photos the next day, it just crossed my mind: "I forgot I had a wig on despite the wind". That is the kind of confidence I seek!!!! Fantastic
Esther, Auckland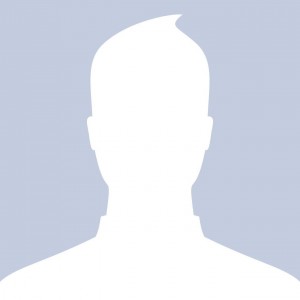 "Wonderful, caring service. Thank you."
Lal S., Auckland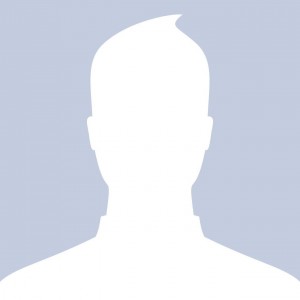 I wanted to take a moment to highlight the outstanding service we received from one of your top-notch consultants, Colleen, who is based on Auckland's North Shore for Wigs by Haircreations. From my initial contact, through to the consultation itself, Colleen has been outstanding. Her professionalism, product knowledge and expertise was remarkable. As a result, Colleen has turned our really difficult time for my Mum and her whānau, into a stress-free, pleasant and empowering moment. Colleen accurately selected the colours and hair styles most appropriate for Mum, and it has made all the difference!
For that, we are every grateful and so pleased that your staff, particularly Colleen, is exceptional.
Tēnā rawa atu koe. Jo and Linda, Auckland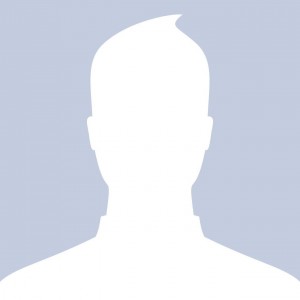 "I'll be recommending Wigs by Haircreations to anyone I ever meet in the future who needs a wig. The hair consultants were sensitive and kind, dealing with me and also I notice the other staff members were extremely polite and smiling at me when I was in the main room looking at wigs or trying them on. The experience could have been horrific, but instead, it was supportive and gentle."
Iona. J. M., Auckland
Leigh Renai of Image Works, our Wigs by Haircreations agent in Wellington, was presented a bouquet from Prime Minister John Key and Mrs Bronagh Key, for the outstanding volunteer work that Leigh does for the Look Good Feel Better (LGFB) organisation as a LGFB instructor.
Tessa: "Just wanted to say hi and thanks for your help in September with my wig and the fantastic make up session. I'm a month post-surgery and about to start radiation therapy... all is progressing really well.
I now have enough knowledge, first hand experience and wise friends that I'm much calmer about the whole process - and the progress to a good outcome.
But the thing is, apart from the medical staff, you were the first person I met in what was a brand new BC universe that I did not know how to navigate. Your friendliness and efficiency were very much appreciated by me at such an early and uninformed stage of the game. It's also been a bit of an eye opener for me about how much better I have felt being able to use and wear the make up I received. In PNG, I never wore much make up ever but over here it became a welcome bit of the armoury to help me feel more confident about dealing with "everything". Thank you so very much for that.
And as much as I (and my sister) love my wig I am at the point where i just need a few more millimetres and then I dont have to wear it. I mean no disrespect to that lovely wig but there is gorgeous sunny weather out there and I just want to feel the sunshine and breeze on my scalp again.
Oh and guess what, my hair is growing in straight!!!! Honest. I quite like it.
Anyway, I hope you and yours have a wonderful Christmas and thanks again for helping me with my first few steps.
cheers
Tessa - Wellington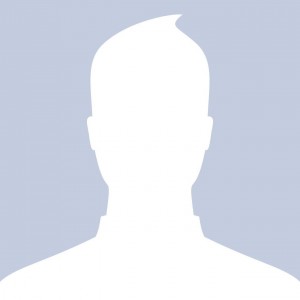 I came in on a Friday few weeks ago to buy the short blonde wig for my sister in Spain. I couriered it off to her the following Monday and she received it on the Friday, just as her hair started to come out in clumps, so she shaved it all off. She is thrilled with it, it suited her perfectly and is just like her own hair. Thanks so much for all the help you gave me on choosing this - it's done wonders for her morale and I appreciate that you let me try on to find the perfect one! Thanks
Ro, Auckland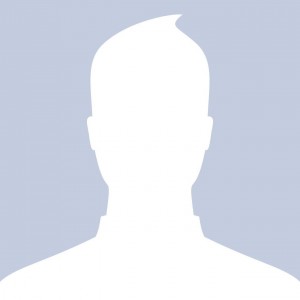 Yes, I love my wig and had some amazing response to it. In fact, it caused quite a stir. I would dearly love another one just to alternate some times. I would like to visit your showroom again.
Dauphine, Auckland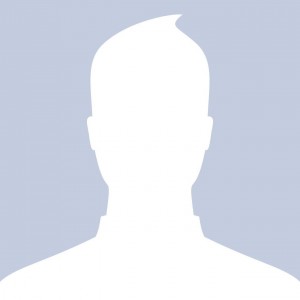 Many thanks Leigh for yesterday. You made it a warm and pleasurable experience; I could not have asked for more. Kind regards
Elizabeth, Lower Hutt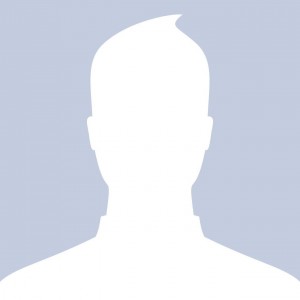 "The biggest challenge for a woman is losing her hair. The advice I received was wonderful, the colour match and style excellent. I am managing my looks well. Only people who know I am having treatment would know I am wearing a wig. I feel confident over the next few months I can ask for more advice when needed."
Susan D., Auckland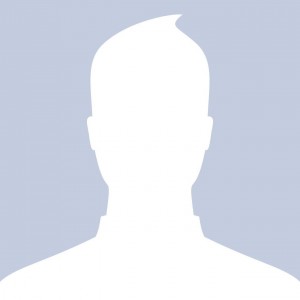 Just an extra word of thanks. You made a difficult day so much more comfortable adn easier to deal with. I left feeling very happy with my "New Hair". You are a special lady with a very special gift. Thanks again.
Lynda Gonnie, Christchurch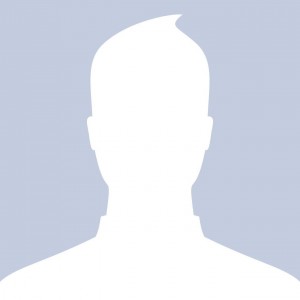 I just wanted to say a huge thank you for Tuesday. I was at a really low point when I came to see you that day, and when I left – well I felt closer to the old me than I ever have in the past month! You were so caring, understanding and genuine you made, have made the whole process so much more bearable. I also really appreciated you getting on the phone to my Dr and organising the medical grant too, you just make the process that much easier and for that I am so grateful.
I'm really enjoying playing with my wig – I haven't thought of a name for her yet! Maybe Gerty!!
I went to see Trish, my hairdresser and she too was amazing – was so nice to talk to someone who's been through it and come out the other side. She styled my hairpiece for me, and showed me way's to wear it up and down and well, the whole process has helped me find confidence again and for once actually focus on something other than hair loss! You two are an amazing team.
I'm still losing my hair but now like you say, I have options if that does happen, and it will be another lovely visit to you and Trish if that does happen. But for now I'm enjoying the moment and loving being able to do some of the old things I used to do – and not feel self-conscience.
I even trialled the hairpiece at a workout at the gym today, and it all held together beautifully. In fact I think the hairpiece is actually nicer than my original hair! Thanks again Leigh, you have really made a difference.
Ann, Wellington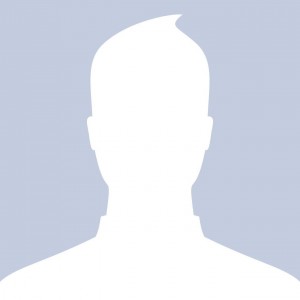 I felt like a million dollars when I left Wigs by Haircreations wearing my new wig. My neighbour visited me that night and straight away said how good and happy I looked. Today I wore my wig to work and everyone commented on how lovely my hair looked and that I looked years younger. Perhaps this was due to the fact that I had a big smile on my face as I was feeling happy and confident in myself.
Raewyn Longham, Auckland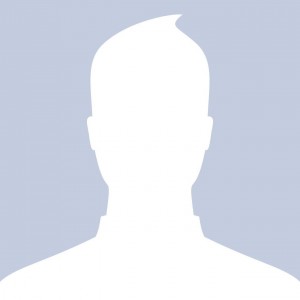 "Very helpful staff - friendly atmosphere and privacy when I needed it. I was not keen on a wig at first but when I saw how nice they were I changed my mind! I already feel quite confident going out and about in my wig and would really recommend Wigs by Haircreations to anyone."
Jan C., Auckland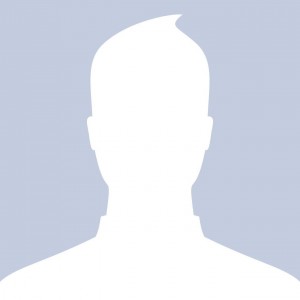 My wig is very comfortable and easy to put on. Lots of compliments from friends and family on appearance. Thank you.
Clarice Bennett - Auckland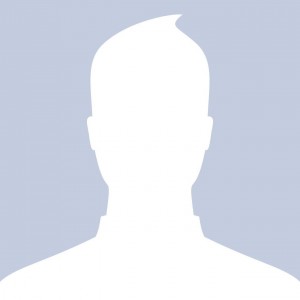 "All services I received from Wigs by Haircreations in Gisborne were very good."
R. Elliot, Gisborne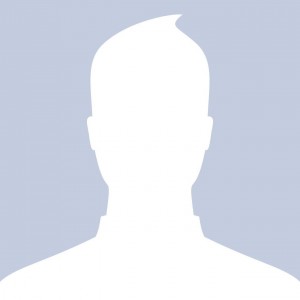 Thanks so much for your help and expertise with my new wig. You are a gem!
Shirley - Auckland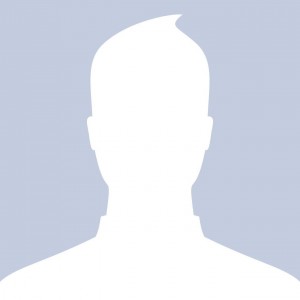 I was excitedly nervous when I made my first appointment with Leigh. I needn't have worried because from by the moment I first spoke with her, she has been respectful, kind, patiently listening to my questions and providing me with information and reassurance. My wife and I highly recommend her to anyone considering having a full head of hair. She provides great follow up and support. My life has changed with my new hair and Leigh has been extremely instrumental in this. I am forever grateful to her.
Bob, Wellington
Bob, Wellington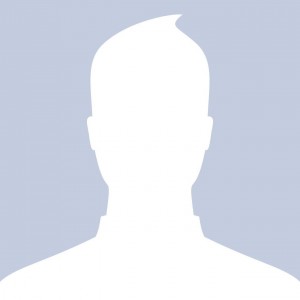 Thank you so much for the kind way you helped me to find a stylish wig when my husband and I called in to Wigs by Haircreations last week. Your lovely, friendly, relaxed manner was a delight for me in what could have been a difficult process. So thank you.
Karen - New Plymouth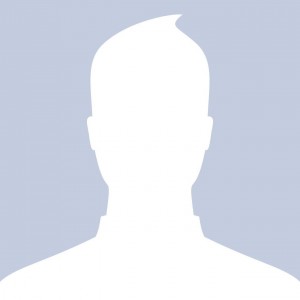 I don't think you realise how much you did for Mary (and myself) yesterday. She walked out a totally different woman and she even came into the supermarket with me with her new "hair". It looks lovely and it has obviously made a huge difference; her whole demeanour changed. It was magic the way you explained the chemo being a drug of wellness etc and that the hair meant old cells saying farewell and making room for new ones. Most empowering just knowing that.
Your aroha, care and graciousness is very much appreciated.
Our warmest.
Mary and Sister, Wellington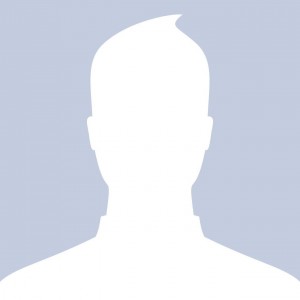 I was told I WOULD lose my hair as a result of chemotherapy. It became very important to me to ensure that I had a wig that enabled me to function as normally as possible outside the myriad of medical appointments and hospital visits that started to fill my days.
What I expected to be one of the more confrontational realities I would have to face as part of my cancer experience, was actually a really relaxed and enjoyable experience. I booked in for a wig consultation with Leigh and, right from the moment she answered the door and let me into her studio, I was made to feel welcome and relaxed. I had an extremely informative session with her and then tried on a few wigs. The process of narrowing the choices down was made so much easier with Leigh's wig expert advice and I left very happy with the wig I chose
Caroline, Wellington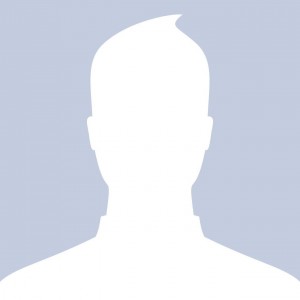 Just a quick note to tell you how "wonderful" my husband Steve and I think Simone from Wigs by Haircreations was to us (Auckland). I have seen numerous people over the past few months regarding my hair loss (long story)... but no one else came close to the empathy that Simone showed me.
She has got to be one of the kindest....most caring and professional person I have "ever" met.
There are not enough words to say...from both Steve and I on how we are so impressed with her.
Jean & Steve - Auckland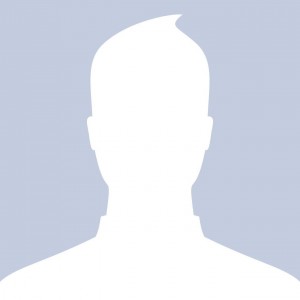 Leigh, from Image Works in Wellington, has looked after myself for a number of years, due to my thinning hair. Her professional, yet relaxed, manner and expertise has seen me walk out her door feeling confident and beautiful. Leigh always makes sure the style and colour enhances the look you are after, while making you feel totally comfortable.
Gael, Lower Hutt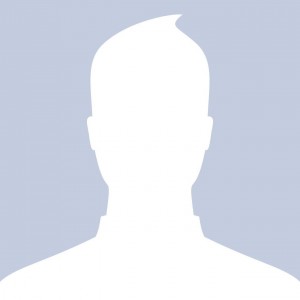 Your Wigs by Haircreations Hair Consultant in Gisborne, was great helping me choose a wig from such a large selection. It was good to try them on. I am very pleased with the look and have confidence to be out and about with close friends realizing the change in hair style!
Kate Thomas, Gisborne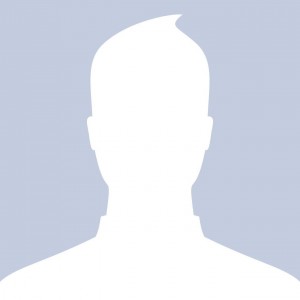 When I first lost my hair, I was so traumatised. The people at the Cancer Society in Tauranga told me to see Rhonda Jensen, who owns Tudor Wigs at Mazzahn on Cameron Road. I went into the salon crying my eyes out. Rhonda was so wonderful to me."
Pat has also participated in the workshop organised by Look Good Feel Better (LGFB) in Tauranga. LGFB is a free service offered to women undergoing treatment for cancer. They help restore and enhance the appearance of cancer patients during and after treatment.
Pat Harnor - Tauranga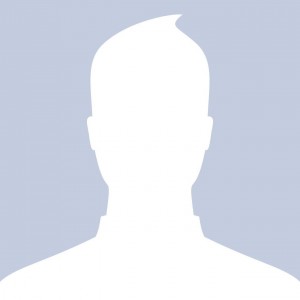 "The entire service from the team at Wigs by Haircreations has been amazing. I was dreading losing my hair more than chemotherapy treatment, and the experience as wonderful. My hair consultant was so professional, kind and caring. I really enjoyed finding the perfect wig that my husband and children were happy with. It was a really positive feeling. I left happy and absolutely impressed with the help I had received. I cannot thank you enough."
Jenny D, Auckland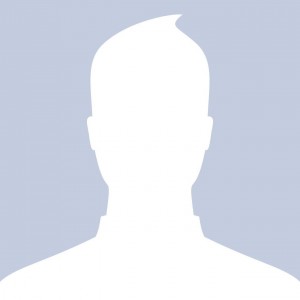 Found the team very professional and would recommend them to other women in need of a wig. Thank you.
M Stanley Hunt - Auckland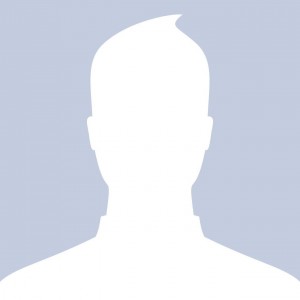 "When I first came to see you, I was rather upset at my hair loss situation. That day was a significant day to remember. After trying a few wigs, I left with 2 that day and have since purchased another. I brought my sister in law in to purchase 3 as well. My positive feedback towards your company rests with Michelle my hair consultant at Wigs by Haircreations. She is caring, honest and knows her stock 100%. She is patient and has a great sense of humour. She is a valuable asset to your company."
Verinia S., Auckland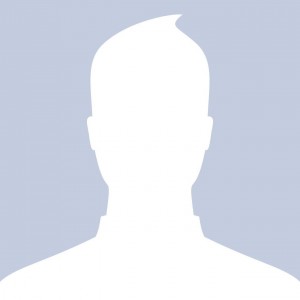 Our appointment with Leigh in Wellington was superb. She was very welcoming, hospitable, caring and humorous, as well as having beautiful compassion and understanding. The whole appointment was filled with so many emotions and thanks to Leigh, my friend left with renewed confidence. The wigs are amazing – so natural and flattering – we all have hair envy!
Cheers
Megan, Wellington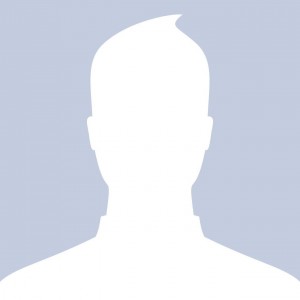 Thank you so much for sorting me out with a lovely wig. I have received so many compliments on it, the majority of folk not realising it wasn't my own hair and assuming I'd just been to a hairdresser! So thank you for your time and trouble, it helped make something I had been a bit apprehensive about, into a pretty positive experience."
Jessie, Auckland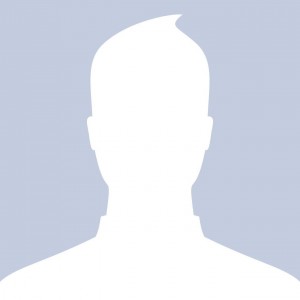 My experience with Wigs by Haircreations has been so well organised that I had complete faith in the products and advice given. When my hair was seriously fallen out, I returned to Wigs by Haircreations where Jackie completed the adjustment of the wig I had previously chosen and then was very kind and cut my remaining stubble to as short as possible which I was really pleased with as my husband was very nervous about trying to do it for me. The staff are all very welcoming and extremely helpful. I could not be happier with my wig, fitting and staff's service. Thank you all very much.
Maria, Auckland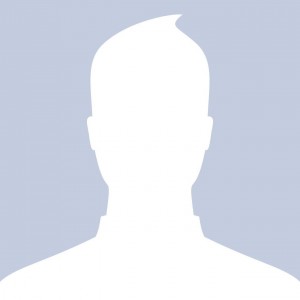 Leigh, my Wig Consultant in Wellington, has been my hair guru for the last 15 years. I'm almost 40 and I've had alopecia in all its forms on and off since I was 8 years old. When I lost my own hair again at age 25 after having kept it for most of my teenage years, I was distraught. I will never forget the day I met Leigh. She turned up at my house with literally bags of the most beautiful Ellen Wille and Raquel Welch human hair wigs and such a positive 'let's fix this' attitude; within the space of an hour I had about five new heads of hair, my self-esteem fully restored and I felt like a million dollars. Leigh has always been able to help me identify styles and colours that really suit me – and that I would never have even considered on my own. Ironically, I think I've always been far more stylish in my wigs than I could ever have been with my own hair; several times over the years I have been asked who my hairdresser is! I was once asked to be a hair model because the wig I was wearing looked so great!
Leigh is so warm, helpful, knowledgeable and honest – she'll never let you walk away with hair that doesn't suit you. She also helped me look and feel brilliant on my wedding day – I had the easiest hair appointment a bride could have – just pop it on and look fabulous; I think I spent five minutes on my hair! Leigh is one of the most incredible ladies I have ever had the privilege of meeting. I honestly do not know what I would have done without her – I would recommend her to anyone.
Miranda Wellington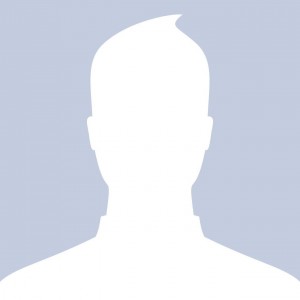 Just to let you know how happy I am & how well I am adapting to my "new look".
I love wearing my wigs & how it makes me feel. My family & friends have been so supportive.
I made an appointment with Ann(name changed) & found her amazing. Thank you for that. She has cut & styled them to my liking. Of course I have sometimes doubted myself & thought "people will know" but on the whole I have been OK.
A man came up to me at Pak'nSave car park & said that his wife got him to ask me "where I got my hair cut"!
She wanted a style just like mine!!!
Thank you again for everything. I hope you have a wonderful Christmas with your family.
Kind regards
Penny, Wellington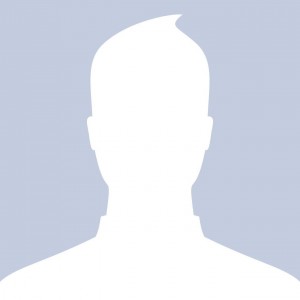 My wig is perfect. I love it and it feels so good to feel like me again. It looks very natural and very comfortable to wear.
Laura Storey, Queenstown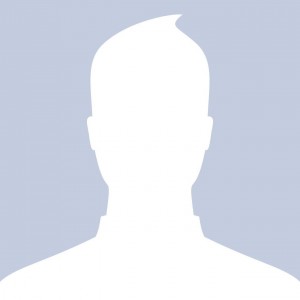 I would like to thank you for creating a warm and inviting environment for not only Ane but Fa'asulusulu and I on Friday – as you can appreciate, it was our first time doing something like this, so having your friendly assistance made it very easy. As you can appreciate, Ane is very keen to get her 'new hair'.
Thank you again, it was a pleasure to work with you.
Kind regards
Marisa, Auckland Pacific Health Development Team Poutasi Link Corridor, Middlemore Hospital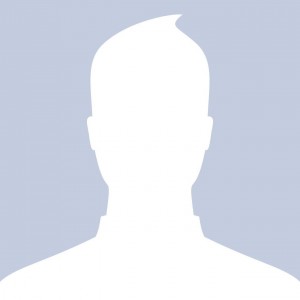 "Here is what I wrote to our friends and rellies …
Yesterday Mary got her wig and looks amazing Mary again. I can't describe how heart breaking it was at first (for us both - me watching her) as we sat in silence with the reality and was able to just be, albeit painful. The tears came as she removed her woollen hat in the mirror as she looked at a person she no longer recognised. I feel so privileged to be on such a personal journey with her. I know it's just hair and, yes, it will grow back but when it comes to the crunch for both males and females who lose their hair through illness, is it is indeed a loss and another thing to put up with. It was magic watching her demeanour change once the wig was on and cut similar to how she usually wears her hair. It was just the best ever to see Mary walking out a totally different lady and even went into New World with me to get a couple of items. The difference in her is very noticeable. When I visited her yesterday, I even felt the difference seeing her sitting in the lounge with her hair piece looking 'normal'. To go into chemotherapy on Friday with her wig will make a huge difference. Leigh the lovely "wig lady" was the perfect person to see and talked to us about chemo actually being a drug of well health as it regenerates cells very, very fast. Hair loss is the old cells all clearing out reading for the body to create new cells. That's why the hair grows back lovely and the skin is plumpy. It gave us both a different understanding of chemotherapy which got Mary through the tears and the fear. The human body is an amazing machine. Hell this woman is going to look younger than me soon! Needless to say the Wellington wind may cause us a few problems in regard to the wig, so have to learn some tricks J I'm not going to call it a wig, but will refer to it as her hair. Her comment to me was "I've never been bald in all of my life – I was born with a full head of hair!
"Warmest Sister"
Mary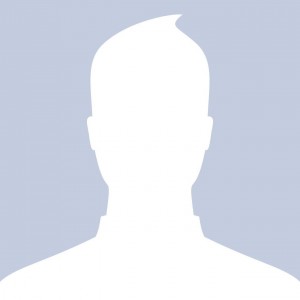 "My hair consultant was so professional, kind and caring. She made me totally comfortable and it was very nice experience which I was dreading. I could not have been more impressed. Fantastic service."
Jenny D., Auckland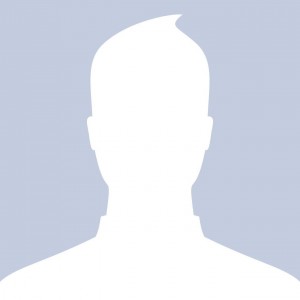 I went to Wigs by Haircreations and selected my wig before my first chemotherapy and then returned to get my head shaved and the wig fitted a few weeks later. I found the staff at Wigs by Haircreations really listened to what I wanted and I am very happy with the wig I have chosen. I have found the staff very encouraging and helpful and would recommend Wigs by Haircreations to anyone needing a wig.
I get lots of positive comments from people who think I've had highlights through my hair.
Pat Graham, Teacher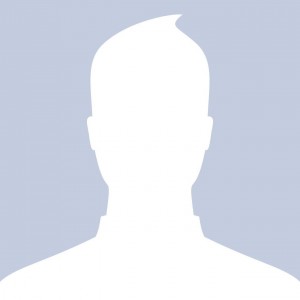 Good to see wigs models. Choose wigs to try on then decided myself before commenting. I found this helpful!
and very happy with the final choice.
Stella, Auckland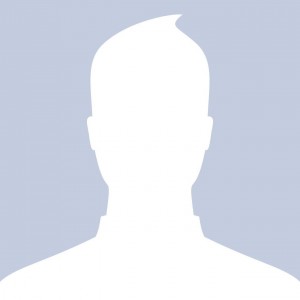 Just wanted to say my United arrived today, and wow! She is absolutely perfect! Clearly it was meant to be that I get this one - it is exactly what I was after! Beautiful length, the lace is lovely, the fit is just right, the colour is beautiful… I am so happy with her! Thank you so much for your help and with getting her in for me. This has sold me on Ellen Wille now, I hope to buy more in the future!
Thanks again for all your help, it is greatly appreciated!
Kat, Auckland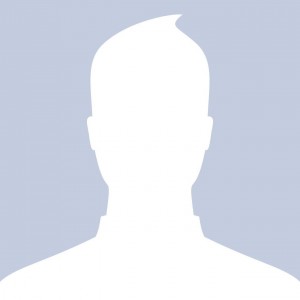 "Wonderful, caring service. Thank you."
Lal S., Auckland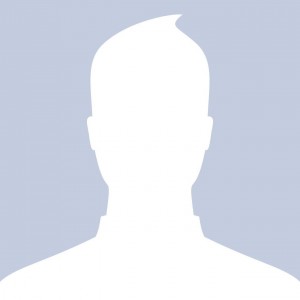 I am thrilled to bits with my new hair.
I am told I look much younger and feel it too. Most people don't even realise that I am wearing a wig as it is so natural looking.
I would recommend them to anyone who needs one. I know they would be as happy as I have over the years I have been your customer.
Thank you again.
Mrs L Johnston, Auckland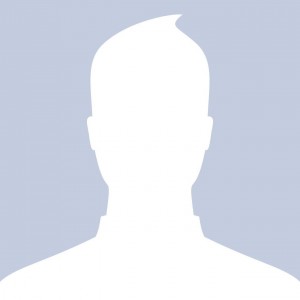 My wig has been commented on by all friends and family - saying it looks just like me and so natural. I feel lovely in it. Thank you so much.
Margaret Cook, Auckland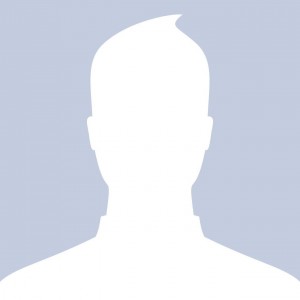 "At a time when there is such a lot of stress and anxiety in a cancer victim's life, it was a pleasure to experience such a welcoming and friendly service provided by Wigs by Haircreations in Newton, Auckland. There was no fuss, just straight-forward information regarding the products available. The selection of wigs and headwear was excellent. Choosing the correct wig is a big decision. The assistance and information provided was clear, helpful and honest. This was so helpful making a decision over something that you wouldn't dream you had to go through. To be able to go home wearing the wig as an added bonus. Well done Wigs by Haircreations. "
Helen O., Auckland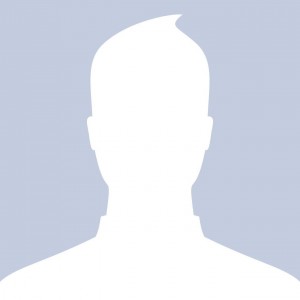 "I actually tried wigs but I preferred the scarves that are colourful and that you can wear anyway you want. Very attractive. The hair consultant in Gisborne who showed us how to wear them was so helpful. Very good manner and also let us know that our medical grant could also be used for scarves and hats and not only for wigs.
Betty Waihi, Gisborne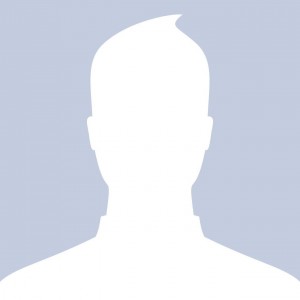 "Right from the initial phone call, I had the very best service. Donna was the Hair Consultant I first spoke to. I have nothing but praise for her treatment of me and my situation. It is total devastation to lose my hair. As Donna fitted and cut my custom made hairpiece I started to cry. It is such an emotional experience. Thanks for your help! My confidence has returned. I am a NEW WOMAN!
Maureen Calvet, Invercargill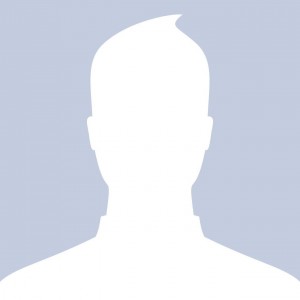 "All the staff at Hairtoday are very easy to deal with, the girls are friendly and I have no problem popping in for lace tape or calling up for appointments. Thank you to the team for always making my experience a positive one, also for giving me the confidence to enjoy life to the fullest."
Diane G., Auckland